DODGE DART -

1.4L Multiair Turbo (FPT)
EURO+DRIVE OBDII Flash Tuning -

Phase 1
ABOUT EURO+DRIVE: Phase 1
Eurocompulsion and HPSI are proud to present the first installment for the EURO+DRIVE Dodge Dart 1.4L Multiair turbo platform. This flash tune upgrade is available for octane-specific variations, bolt on specific calibrations, and is conveniently flashed to the vehicle's factory ECU through the OBD-II port without any physical modification to the factory ECU. Each map written to the ECU is calibrated exclusively for your exact ECU file and vehicle VIN.
The Phase 1 calibrations focus on increased boost pressures while maximizing torque and power safely in the upper rpm range of the powerband. This tune optimizes power without sacrificing efficiency or safety. Expect to maintain AFR transitions from 12.8 to 11.0:1 with a linear boost curve peaking at 25psi. All factory knock controls and built in safety features are absolutely maintained with this upgrade.
Our calibrations also maximize positive shift range for the DDCT transmission, making shifts more aggressive, more efficient, and increased torque in all gears.
EURO+DRIVE FLASH TIMES: READ 30-50 MIN.) WRITE (30-50 MIN.)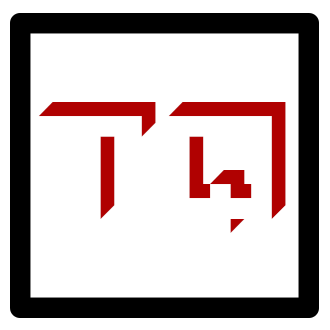 TORQUE
The ECU's Torque Managment has been upgraded tremendously with our Phase 1 calibrations, allowing for more power overall and especially at higher gear and rpm.
OEM QUALITY PERFORMANCE
Phase 1 delivers maximum performance without sacrificing drivability, fuel economy, and reliability. This tune and all upgrades maintain consistent smoothness and finesse.
THROTTLE BOOSTER ENHANCEMENT
Aside from power and torque enhancements, we also wanted to eliminate dreadful tip-in and throttle lag commonly known on the Dart.
BOOST PRESSURE
Phase 1 pins boost pressure at 25psi, and introduces a dynamic boost structure that sustains boost targets without sacrificing turbo efficiency. Boost is delivered strongly, consistently, and predictably with faster spool up time.
POWER/SPEED LIMITER REMOVAL
Our Phase 1+ map removes the power limiter governed by the ECU at a top speed of 125mph to 160mph.
Phase 1 Requirements:
-Minimum 91 Octane Fuel
-Spark plug gapped to .024
-INTAKE is recommended for optimal results, but not required.
Phase 1 includes:
Phase 1 (Base Tune) 91/93 Octane
-Phase 1 base tune
Phase 1+ (Throttle Booster/Performance Map)
-Phase 1 base tune plus throttle, torque, and ignition enhancement. Power/speed limiter removed.
DODGE DART DDCT on the DYNO
During our testing with the 1.4 Dart on the road and on the dyno, we were able to extensively track the Dart ECU's limiting factors based on different running conditions, in particular the DDCT transmission with its very own set of limiters. On the dyno, the 1.4 Dart experiences a great deal of throttle cut, torque cut, and as a result boost drop at a certain rpm point in the powerband due to insufficent wheel speed sensor information and TCS data.
This limiting factor is not present on the road, so testing the tune in both environments was absolutely essential to be able to spot the differences. Thus we use our road dyno system to measure wheel power/torque while taking into account weight, wind, drag, frontal area, temperature, altimeter pressure, elevation humidity, traction, aerodynamics, and many other variables. Our road dyno testing consists of max power, WOT pulls under set conditions.
As a result, drivers are able to see the road and dyno differences for their car and associated modifications. This offers a more accurate look at how the car performs in the real world, not just in a controlled environment.
STOCK (Dyno Jet) PHASE 1 (Dyno Jet)
STOCK (Road Dyno) PHASE 1 (Road Dyno)
DDCT
Peak Horsepower (WHP) 134.92 @4500rpm 184.14 @5250rpm 136.80@5600rpm 209.30 @4900rpm
Peak Torque (ft/lb)(WTQ) 161.30 @4250rpm 209.29 @3250rpm 151.30 @3900rpm 230.50 @4400rpm
MANUAL
Peak Horsepower (WHP) TBA
Peak Torque (ft/lb)(WTQ) TBA
Dodge Dart 1.4 DDCT - Phase 1
Euro+Drive for Dodge Dart.
Dodge Dart 1.4 DDCT - Phase 1 RD
2013 DODGE DART 1.4L Multiair Turbo MT/DDCT (COMPLETED
2014 DODGE DART 1.4L Multiair Turbo MT/DDCT (IN DEVELOPMENT)
2015 DODGE DART 1.4L Multiair Turbo MT/DDCT (IN DEVELOPMENT)
-Please note, manufacturers issue many ECU part numbers and revisions throughout their vehicle lineup. As such, some ECU part numbers may be temporarily unavailable when new parts or revisions are released. If the vehicle's ECU box code and revision is known, availability can be checked by calling EC/HPSI.
-Reported wheel figures measured on DynoJet Dynamometer and calculated Road dyno with a US Spec 2013 Dodge Dart 1.4L Turbo DDCT, using STD correction and a performing of multiple runs. Results will vary depending upon environmental conditions, vehicle, transmission, vehicle health, operating conditions, temperatures, fuel grade, dyno type, dyno setup, and other modifications.