FIAT 500 ABARTH : 500T -

1.4L Multiair Turbo (FPT)
EURO+DRIVE OBDII Flash Tuning -

Phase 0
ABOUT EURO+DRIVE: Phase 0
Eurocompulsion and HPSI are proud to present the ultimate engine control unit (ECU) upgrade for the Fiat 500 Abarth & 500T 1.4L Multiair turbo platform. This flash tune upgrade is available in octane-specific variations, bolt on specific calibrations, and is conveniently flashed to the vehicle's factory ECU through the OBD-II port without any physical modification to the factory ECU. Each map written to the ECU is calibrated exclusively for your exact ECU file and vehicle VIN.
The Magnetti Marelli ECU is responsible for the intelligent operation of the 1.4L Multiair Turbo during constantly changing environmental and load conditions. Using compensational data for environmental variables and other various running conditions, the Abarth factory ECU is far more complex and intelligent than many other units in the automotive market.
Using dynotesting and various road test scenarios, we've gained an extensive understanding of the 500T / Abarth torque structure and engine load pattern to produce more power and torque from idle to redline. The Phase 0 upgrade focuses on increased boost pressures to a safe optimum, while utliziing control over ignition timing and lambda behavior for productive power output without stifling the engine's efficiency, reliability, or drivability. All factory knock controls and built in safety features are absolutely maintained with this upgrade.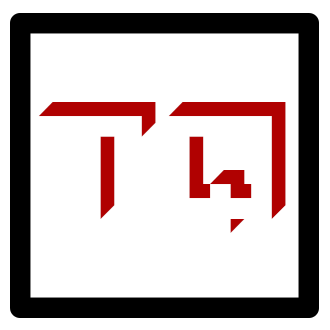 TORQUE
The ECU's Torque Managment system regulates torque under varying conditions. We increased limts to allow consistent power delivery as provided with our calibrations.
OEM QUALITY PERFORMANCE
Our primary goal with this entry tune was to improve upon drivability, smoothness, and linear pull over the stock tune. We did just that, and mastered the inconsistencies of the stock powerband, giving it consistent smoothness and finesse, in both Sport and Non-Sport mode.
The EURO+DRIVE Phase 0 for the Fiat 500T / Abarth is designed to work without any required engine hardware upgrades. It will also accommodate standard 91 octane pump gas, as well as 93 octane levels.
Phase 0 includes:
​Phase 0 (Base Tune) 91/93 Octane

Phase 0 + (Throttle Booster Add On)

Stock File (always included)
EURO+DRIVE FLASH TIMES: READ (5 MIN.) WRITE (25 MIN.)
THROTTLE BOOSTER ENHANCEMENT
Aside from power and torque enhancements, we also wanted to eliminate dreadful tip-in and throttle lag commonly known on the Abarth & 500T. We can now fully control this feature to any comfort or liking, eliminating the need for a power pedal or throttle enhancer.
BOOST PRESSURE
This ECU upgrade pins boost pressure at 21 psi (on Phase 0) throughout most of the rpm range, while maintaining a calculated drop at very high rpm. This is necessary to maintain turbo longevity and efficiency based on parameters written in the ECU. Boost is now delivered strongly, consistently, and predictably on all levels. FACTORY BOOST GAUGE NOW WORKS AS INTENDED AND IS 100% ACCURATE WITH OUR CALIBRATIONS!
FUEL
The Abarth / 500T's highly sophisticated fueling system requires an array of complex monitoring systems focused on emissions and fuel economy. Our goal was to richen fuel mixture enough to provide improved anti knock protection and power without compromising fuel economy, emissions, or catalytic converter life.
Peak Horsepower (WHP) 145.12 192.09
@5650rpm @5400rpm
Peak Torque (ft/lb)(WTQ) 139.32 206.96
@2850rpm @3600rpm
EURO+DRIVE PHASE 0
Abarth flash tuning from EC/HPSI
2012 Fiat 500 ABARTH 1.4L Multiair Turbo MT (COMPLETED)
2013 Fiat 500 ABARTH 1.4L Multiair Turbo MT (COMPLETED)
2014 Fiat 500 ABARTH 1.4L Multiair Turbo MT (IN DEVELOPMENT)
2015 Fiat 500 ABARTH 1.4L Multiair Turbo MT/AT (IN DEVELOPMENT)
2012 Fiat 500T 1.4L Multiair Turbo MT (COMPLETED)
2013 Fiat 500T 1.4L Multiair Turbo MT (COMPLETED)
2014 Fiat 500T 1.4L Multiair Turbo MT (IN DEVELOPMENT)
2015 Fiat 500T 1.4L Multiair Turbo MT/AT (IN DEVELOPMENT)
-Please note, manufacturers issue many ECU part numbers and revisions throughout their vehicle lineup. As such, some ECU part numbers may be temporarily unavailable when new parts or revisions are released. If the vehicle's ECU box code and revision is known, availability can be checked by calling EC/HPSI.
-Reported wheel figures measured on DynoJet Dynamometer with a US Spec 2012 Fiat 500 Abarth, using STD correction and a performing of multiple runs. Results will vary depending upon environmental conditions, vehicle, transmission, vehicle health, operating conditions, temperatures, fuel grade, dyno type, dyno setup, and other modifications.